First of all, our appraisers are skilled. They have bought thousands of cars over many years, and they can quickly spot a car that has concealed damage or had substandard repair work performed. Over the years, we've learned who the good sellers are and we've learned who to avoid.
Generally speaking, larger lease companies and banks represent the cars they sell truthfully. We have found the quality of care a car receives drops sharply with successive owners. For that reason, we try to buy one-owner vehicles. How do we do this? By focusing on lease companies and banks who are offering first owner lease returns and repossessions, manufacturers offering company cars, and other sellers of original owner units.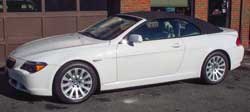 A big seller of cars, such as Chase Bank, has a strong incentive to maintain a good reputation. Such an institution is very unlikely to conceal damage on their cars, because doing so would give them a reputation for selling shoddy merchandise which would hurt them in the long run. However, customers who lease vehicles from reputable firms like Chase sometimes attempt to conceal defects on the vehicles they turn in to avoid additional charges. Occasionally these defects slip by the bank's appraisers. It is our job to spot such problem vehicles BEFORE bidding, rather than after. Our record for doing this is unsurpassed.
As a rule, we try to buy cars with service records. We check the records we receive with manufacturer warranty databases, and we compare the printed record with the evidence visible on the vehicle.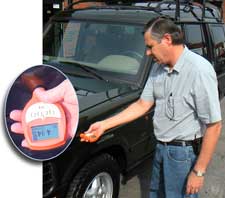 Our appraisers now use electronic paint gauges to check the thickness of coatings on body panels. Even if a repair is so good we can't see it, the gauge will find it, showing an extra layer of paint on the repaired panel. We check under the hood for signs of service. We look at the condition of belts, fluids, battery, and other items. We look to see if they are original, or if they are original equipment replacements or perhaps cheaper brands. We judge the oil service frequency from oil condition and visible varnish buildup in the engine. Body condition is checked carefully — we look for flaws, repairs, and we pay special attention to detecting concealed damage.
Once we have chosen a vehicle we check warranty status, making sure the car is not a problem vehicle (see "Lemon Law Cars" below). We make sure theft, flood, or accident damage among other things has not voided the car's warranty. In addition to checking with the manufacturer's warranty database we check title histories with CARFAX.
We do not buy cars with taxi, police, salvage, flood, lemon law reacquired, recovered theft, or otherwise branded titles.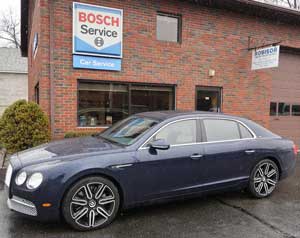 Our appraisers operate all equipment and make a judgment as to probable service and repair costs. This judgment is used when we establish a bid value for each vehicle. For example, when comparing two otherwise identical cars we would bid more for one with new tires and recent service.
"Lemon Law" Cars
New cars which exhibit flaws which remain uncorrected after several repair attempts may be repurchased by the manufacturers. The public refers to these vehicles as "lemons." Manufacturers refer to them as "reacquired vehicles", or "buyback vehicles." These cars — with proper announcements as to their status — are sold by the manufacturers at auction. Before the car is sold the manufacturer must repair any defects, and the defects and repairs are disclosed prior to sale.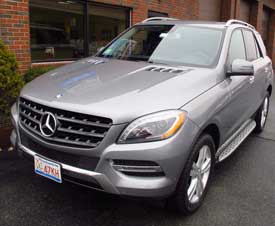 Many people are concerned about buying a lemon. Some cars certainly are lemons, and should be avoided. However, manufacturers buy cars back for many reasons, not all of which make the vehicle undesirable. For example, a car bought back for a paint defect which was corrected will give years of good service to a second owner. JE Robison Service will not buy these vehicles unless specifically requested by a customer.
Need more info? Read about how we check out your new car once it reaches our service department.