Bentley Motorcar service at JE Robison Service
We are skilled at all aspects of mechanical service and repair of postwar Crewe-built Rolls Royce and Bentley products.We have factory training, manuals and special tools for the entire range of postwar Crewe-built Rolls Royce and Bentley motorcars— from the Mk VI and R Type to the Azure and the Arnage. Give us a call to discuss your car's service needs.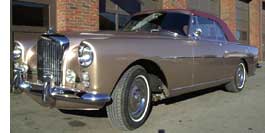 We have a full library of service documentation including the latest computer based test systems. We have a clean, modern shop with all of the special tools needed to properly service your Bentley.
In particular, we have expertise in these areas of service:
All types of powertrain service, including overhaul of both six and eight cylinder engines
Servo brake service (pre-1966 cars)
Mineral oil and RR363 based hydraulic system service
Chassis electrical repairs
Woodwork and upholstery service, including custom interior work
Suspension repairs and alignments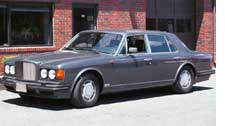 We have enclosed transport available for distant owners wishing to send their cars without fear of damage. Robison Service takes major mechanical work from anywhere in the Eastern United States.
John Robison is a Technical Consultant to the Rolls Royce Owners Club.